MEETINGS
Impress your business clients and colleagues with a successful event in one of our magnificent spaces.
Contact us to find out more
Tel: +65 6825 3829
Email: event@amarasanctuary.com
PACKAGES
Select one of our packages and impress your business clients or colleagues with a successful event in one of our magnificent spaces.
Inquiry now to find more.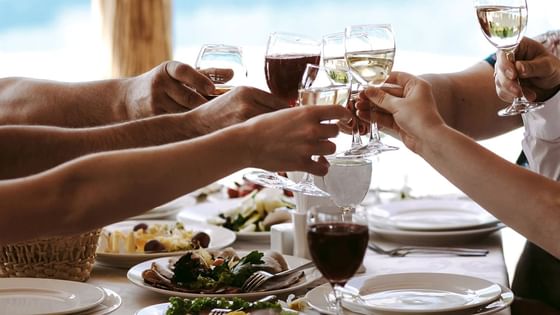 Dinner and Dance
Celebrate your company's event of the year at Singapore's best location.

8-Course Chinese Menu - From S$1180++ per table of 10 persons

International Buffet Menu - From S$98++ per person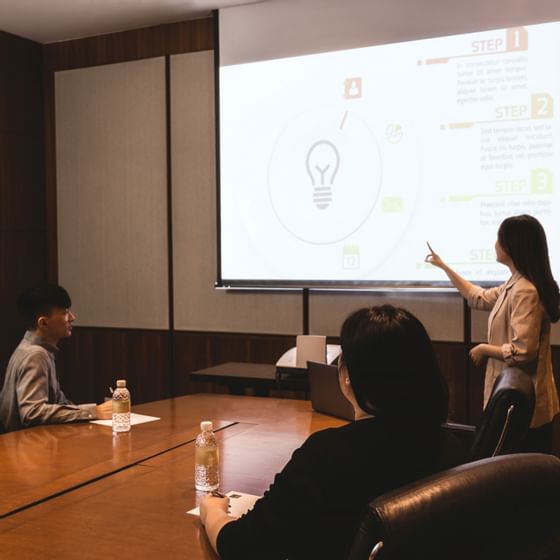 Meetings
Set up your meetings in any of our 11 function rooms and make your meetings more impactful with our comprehensive packages.
Full Day - From S$108.00++ per person
Half Day - From S$98.00++ per person
We wanted to send this note to thank you and the teams (Nigel, Ricky and their teams) for the support for the Certis Group event last week. The teams have been attentive and accommodating. Despite the short turnaround time, the event was mostly smooth and the participants enjoyed their stay at Amara Sanctuary. We will definitely consider Amara Sanctuary for our future events!
Ballroom Foyer
An open-space setting perfect for exhibitions and networking sessions.
Ficus Room
An elegant meeting space with natural light, suitable for forums and meetings.
Halia and Lemongrass Rooms
Functional meeting spaces for short presentations, lectures, and seminars.​
Palm Boardroom
An ideal venue for smaller meetings, intimate discussions, and brainstorming sessions.
Venues' seating arrangement
GRAND BALLROOM

BALLROOM 1

BALLROOM 2

PULAI

PALM

HALIA

LEMONGRASS

HALIA & LEMONGRASS

​PADI

TEMBUSU

​​PADI & TEMBUSU

FICUS

GLASS PAVILION

UPPER TIER

AREA (sqm)

772

386

386

39

48

37

38

75

39

38

77

106

50

285

HEIGHT (m)

5.9

5.9

5.9

3

3

3

3

3

3

3

3

3

3.2

5

ROUND TABLE
With Stage / Without Stage

450/500

140/250

140/250

20

-

20

20

40

20

20

40

60

40

60

LONG TABLE

324

150

160

-

-

-

-

-

-

-

-

50

40

48

BUFFET

480

140

140

20

-

20

20

30

30

30

40

40

50

60

COCKTAIL

1020

700

700

40

-

30

30

20

50

50

110

140

50

60

CLUSTER OF SIX

-

-

-

12

-

12

12

24

24

12

24

36

24

36

CLASSROOM

507

252

252

24

-

18

18

30

18

18

48

63

36

36

THEATRE

580

306

306

35

-

24

24

48

32

32

76

90

50

70

U SHAPE

160

78

78

21

-

15

15

24

15

15

26

27

24

21

BOARD ROOM

114

-

114

24

14

15

15

30

24

24

36

48

24

14